DIAMCALC & GEM ADVISER
Gem Adviser and DiamCalc by Octonus

Video – Converting Sarin Web Viewer Srn files to transparent Gem Advisor files
What is GemAdviser? (Free download: click here)
The Gem Adviser is free read-only software to model polished gemstones allowing anybody to 'view' and analyze any shaped diamond from .gem files created by DiamCalc. It is essentially the Sarin Web Viewer with transparent images.
Gem Adviser, which is free, is available to everyone of your customers and to every consumer wanting to buy a diamond.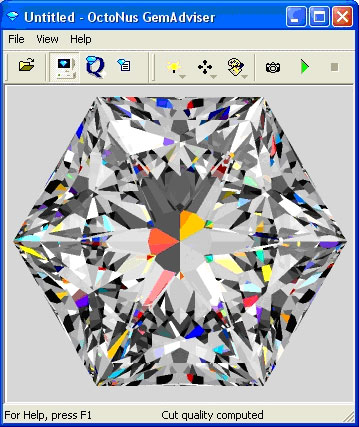 The steps you need to take
1. Create and Save Sarin, Ogi or Helium 3-D files for each polished diamond
2. Batch convert all 3-D files into Gem Adviser '.gem' files using DiamCalc
3. Upload links of .gem files to your website.
www.pricescope.com, etc
4. Email .gem files to your clients
5. Customers see Photorealistic images of your diamonds and buy them.
1. Scan polished diamonds with a Sarin, Ogi or Helium scanner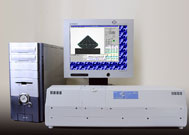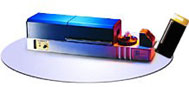 Save the Sarin .srn or Web Viewer file, Ogi or GIA's scanners files .stl, or Helium files directly as .gem or DiamCalc .dmc files.
2. Batch convert all 3-D files with DiamCalc to .gem files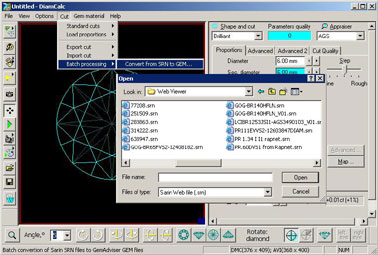 3-D files to .gem files. This conversion can be done in batches as shown in the video at the top of this page.
3. Upload links to .gem files and list them on your website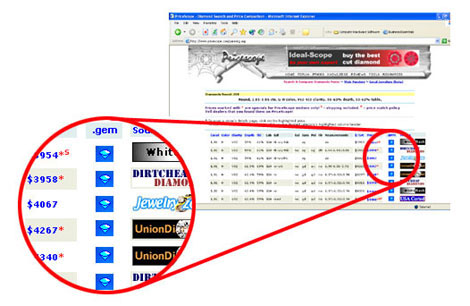 4. Email .gem files to clients
Any customer you can email to can now be sent a 3-D .gem file of all diamonds you want to sell to them. Be sure to provide the link for the free download. You can provide the link from your website too. However we recommend it is downloaded from the Octonus website so they always get the most up-to-date version.Send multiple .gem files to your clients because the files are very small.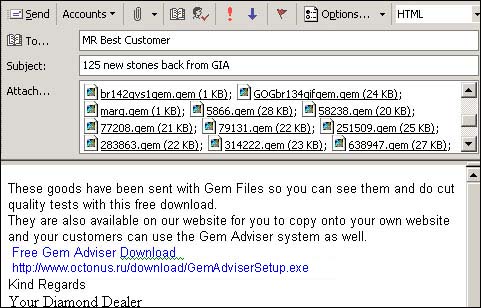 5. End consumers want the best looking diamond they can buy. They don't care about percentages or angles.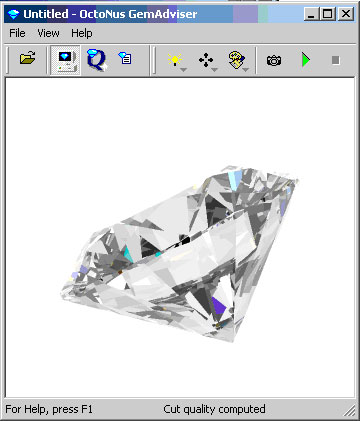 Help customers see the beauty of your diamonds. Remember, customers don't understand angles and percentages. Click here to watch videos on Buying with GEM Adviser.Gem Adviser and DiamCalc by OctoNus

Buy DiamCalc now for only €290 from our Ideal-Scope Shop – secure shopping online.